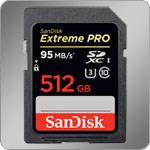 Recently, SanDisk surprised the electronics industry with a major announcement. Their engineers have created the world's highest-capacity memory card, which holds a stunning 512GB of data!
The new card was introduced at the International Broadcasting Convention in Amsterdam, which is a trade show for broadcast media and press industry. Branded as SDXC (Secure Digital eXtended Capacity), the card uses NAND flash memory similar to what is used in smartphones, USB flash drives and other digital storage. Read more: New SanDisk 512GB SDXC Memory Card is World's Largest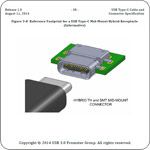 The USB Promoter Group and USB Implementers Forum have been working together on a new connector called Type-C. Just this week, the group has announced that the new specifications are finalized and ready to enter production!
The USB Type-C connector will have several big advantages over Micro USB, which is the current standard found on nearly all of today's smartphones and tablets.
Read more: USB Promoter Group Finalizes Type-C Connector
In the year 1450, Johannes Gutenberg developed the movable type printing press, which put the power of printing words into the hands of the masses. In the year 1900, Kodak released the Brownie camera, which was the first mass produced camera that was affordable enough for the common man.
A decade ago, it would have been fantastically expensive for a hobbyist to produce a short, independent film. Today, there is a revolution happening in the world of cinematography. A new generation of high definition digital cameras have put the ability to shoot remarkably high quality footage into the hands of the average consumer.
Read more: SDHC and SDXC Cards Receive New Speed Ratings for 4K Video
The USB Implementers Forum has decided to drop a bomb of a news. Come early 2014, the group, which dedicates itself to the advancement of the USB bus interface, will be releasing a new version of USB: the USB 3.5. It seems to be the USB-IF's answer to Thunderbolt (though one has to point out that it's a bit late in the game for that). The most prominent specification for the new USB 3.5 sounds like the data transfer rate that Thunderbolt has been hanging over USB's head. Now, it's time to level the playing field.
Read more: USB 3.5 Coming 2014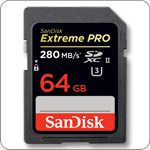 SD cards are an essential form of storage in today's modern world. They are used in digital cameras, smartphones and tablets, laptops, and in embedded systems worldwide. Now, SanDisk has announced the new king of speed: the Extreme PRO SD UHS-II family of SD cards.
With write speeds of up to 250MB/s and read speeds of 280MB/s, these new storage devices have earned the title of World's Fastest SD Card.
Read more: SanDisk Introduces World's Fastest SD Card