Toshiba Acquires OCZ Technology, Relaunches as Subsidiary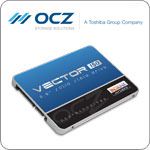 In December, we wrote about the surprising news that OCZ Technology filed for bankruptcy. The company was a major player in the USB flash drive, solid-state drive, and PC memory markets.
Now, the company's assets have been acquired by rival memory manufacturer Toshiba, who have announced that they will resume operations as OCZ Storage Solutions effective immediately. The new company will operate as a subsidiary of Toshiba and will carry on the OCZ name.
Toshiba completed the purchase of OCZ's assets on January 21st, according to a press release on the company's website. The press release also contained this statement from Ralph Schmitt, CEO for OCZ Storage Solutions:
"With Toshiba's financial strength and portfolio of leading-edge NAND flash memory, OCZ is now in a advantageous position as one of the few companies in the SSD industry with advanced controller IP and NAND flash supply under one global organization, which in turn will help enable more robust and competitive solid-state solutions going forward while expanding our market presence in the rapidly growing SSD market."
I agree with Mr. Schmitt's statement, and I think that OCZ (backed by Toshiba) has the potential to once again become a powerhouse of the data storage industry. Toshiba is a HUGE player in the NAND flash market and as a major global company with over 200,000 employees worldwide, they wouldn't have purchased OCZ if they didn't think they could make money with it.
The turnaround of OCZ is already in motion. Based on the slick new website, it appears the company may have exited the USB drive market altogether. The only products listed for sale are solid-state drives and PCI Express-based drives for consumers.
There is also an enterprise division which offers datacenter-grade SSDs and SAS drives for high-volume and corporate customers. OCZ have also expanded into virtualization services, cloud computing, and other ventures with very impressive sounding high-tech names.
I give the new company some very good odds of success, but do they have what it takes to stand up to rivals like SanDisk? We will just have to wait and see what new flash memory products they come out with this year and what the real-world reviews of their drives have to show.