OCZ Technology Files for Bankruptcy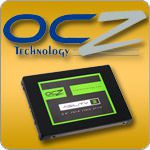 According to news reports, San Jose-based OCZ Technology has filed for bankruptcy as of November 27, 2013.
The company manufactured a wide variety of NAND flash products including solid-state drives, USB flash drives, computer memory, and other PC peripherals such as high-efficiency power supplies.
Since they were founded in 2000, OCZ has stuck to the idea of providing high-performance products geared towards gamers and enthusiasts. This philosophy allowed them to grow to a $43 million market cap, according to Reuters.
A press release on the OCZ website states that the company's operating revenues were not in line with the terms of an agreement signed with their bank, and the bank took control of their accounts.
The press release also stated that OCZ has accepted an offer from rival flash maker Toshiba to acquire essentially all of the company's assets.
The news of bankruptcy did not come as a surprise to many, given OCZ's poor financial performance in 2012. The company is traded publicly on the NASDAQ under the symbol OCZ. The stock price hovered between $7 and $8 a share for most of 2011, then fell by half in 2012. Then, it fell by half AGAIN. The stock price has stayed within the $1.00 to $2.00 range for the past year, but has since plummeted to just $0.11/share upon news of the bankruptcy.
I feel sad for OCZ and for their employees who will be losing their jobs. I always thought of them as a newcomer in the memory industry, because even though they have been around since 2000 I never really heard about them until 2007 or so. Here was an upstart memory maker going up against the titans like Kingston and Micron. I remember the first time I saw a desktop memory module with an anodized red aluminum heat spreader – it was from OCZ and man, did it ever look cool! We even tested one of their USB flash drives in our USB Durability Test a few years ago.
The market for flash memory products is extremely competitive, and while I understand that businesses closing are a part of the natural ebb and flow of the economy, I am sorry to see OCZ go.