Use a Custom USB Drive for 32GB USB Storage for Xbox 360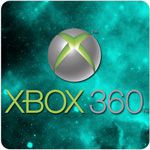 Xbox users can now enjoy a special new feature that will provide better memory storage solutions for users. Get the maximum use out of the custom USB flash drives you have been given at tradeshows and marketing events.
Microsoft has rolled out a new Xbox 360 dashboard update that will add a few new features to the console to expand its user experience. Among the improvements from the console update is an increase in the amount of storage recognized by Xbox. The previous 16 GB limitation for any external device has been replaced with a new 32 GB limit that allows users to store even more data in flash drives after a quick configuration.
Configuring your USB flash drive for additional file storage for Xbox 360 isn't so hard. Thanks to the dashboard upgrade, users who don't have a console with a high capacity drive built-in can now enjoy more storage. (It used to be that the console would only recognize 16 GB of any external storage media space; the actual memory capacity and availability didn't matter at all.)
To jumpstart the process of getting more storage out of your USB flash drive, download the dashboard update first, which you can find in Xbox LIVE. Once the update is finished, you can move on to configuring your flash drive. Go to the Xbox's system settings and find the settings dealing with memory. Find and select the "USB" option and then choose "Configure Now" to get your drive ready to use with the console. If you want a little more control over how files go into your flash drive, you can choose "Customize" and fiddle with the settings to your liking. Regardless of whether you chose one or the other, Xbox 360 will now check your USB drive's performance and integrity to guarantee that the flash drive will work properly with it. Any other necessary modifications will be handled by the console itself.
When the whole process is completed, you now have a flash drive that Xbox 360 will recognize as 32 GB of extra storage. The configuration process is a one-time thing, so you don't have to keep reconfiguring your drive with every reset or port connection. Additionally, using a flash drive for extra external storage is better than using other memory storage devices that are based on the spinning disc. This is because flash has, in general, better memory management and control.