Windows Phone 8 To Have USB Mass Storage Support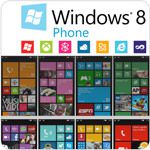 The Windows Phone 8 is one of the hottest topics in the mobile market today. Many are saying it will be a threat to iOs and Android-run phones that might just give mobile phone companies a run for their money. One of its major, unique features is its USB mass storage support – which makes it a plug and play device for any PC. While so many in the blogging tech world shout down the continued use of flash because it is not the newest thing on the block, it has been a touchstone for several of the latest personal gadgets (and I mean you Apple-ites).
The USB storage in the Windows 8 phone comes in the form of USB drives AND micro SD cards. The opportunity for customization and inter-usability is endless. The future is here. My phone is my computer…at the very least an extension of my computer!

Windows Phone 8
Sometime this fall around the holiday season, Windows will officially release its improved and awaited mobile operating system, the Windows Phone 8. Packed with a ton of new features ranging from larger resolution screens to multi-core processors, the Windows Phone 8 might finally turn Windows into a major competitor in the mobile market. And now it boasts of its support for USB mass storage, which will offer users the plug and play ease of USB flash drives and abandon syncing through a syncing client (Zune in this case) altogether, so users can enjoy the freedom to manage or transfer files according to the their preferences.
According to Windows Phone Program manager, Joe Belfiore, during the Windows Phone Summit, the USB mass storage support in Windows Phone 8 will take the form of micro SD cards that you can transfer from one phone to another or to your PC. The advantage of having such a configuration is obvious – users can easily swap or copy digital content with a simple exchange of micro SD cards. Additionally, they could choose to expand a Windows Phone 8 unit's memory with extra SD cards.
But, the best thing about having USB mass storage support for Windows Phone 8 is that it saves users valuable time with its plug and play focus. Instead of having to wait for their phones to be fully synced by a client to transfer files, users can just plug their phones, drag and drop the files, then go. Taking to account a developer's perspective, having USB mass storage support means that companies can distribute apps to consumers through micro SD cards, an interesting deviation from the norm of CDs or software downloads.
The one thing Windows Phone 8 doesn't allow, despite its ready support for USB mass storage, is user access to its internal storage; it's a safety measure meant to guarantee that the operating system remains secure and safe from any software hacks. It may not be as well developed as iOS or Android, but Windows Phone 8 should gain some new fans thanks to its plug and play ease.