How To Clone Your Mac On A USB Hard Drive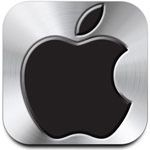 It is not usually convenient to carry around your big old desk top Mac. But you may want to work on a project that your started in the office, carry it home and continue working at the house. This simple How To shows you that you can take your new OS X Mountain Lion for Mac with you on an external hard drive or USB device then boot from that USB device on any apple computer!
Why would you want a portable, mobile mac? Perhaps to troubleshoot – work on your bootable Mac anywhere and anytime, just so long as you have it loaded with tools and repairing utilities. Certainly, just having YOUR computer wherever you find yourself is nice – even if you can access another Apple computer, you want it to be the way YOU have it configured. Certainly, it is helpful to have as a backup too. So, if I am describing you, read below on how to create a pocket-sized Mac on USB drive!
Requirements
Mac with any running version of OS X
USB hard drive with the storage capacity as per your need (Best if it's just larger than your Mac hard drive
Cloning tool such as Carbon Copy Cloner that will make your job easier
Here is the three step process so you can get started carrying around your pocket Mac. To see a very detailed step-by-step, go to flash storage devices.
Step 1: Format your External Drive
Initially, you will have to format the USB hard drive you have opted for. In addition, task of partitioning of this particular USB hard drive needs to be done in this first step, as well. This will make the proceedings and further separation of the data much smoother and easier.
Open Disk Utility after connecting your external drive.
Click on the Partition tab of the sidebar menu of your drive.
Select "1Partition" from the "Partition Layout" drop-down menu.
From the format drop down menu, select "Mac OS Extended"
Click on the "option" button.
Select "GUID Partition Table" and click OK button.
Click "Apply" button.
Step 2: Clone your Mac
In the second step of the process, you are required to get going with the proceedings of Carbon Copy tool, the means with which you are going to make a clone for you. Internal Drive of the Mac will be the source whereas the external USB Hard Drive you have opted for will be the destination in this process.
Fire up Carbon Copy Cleaner after closing Disk Utility
Select Mac's hard drive in the source drop-down menu and select partitioned external drive in the destination menu.
Click the clone button to begin cloning.
After completion of the cloning process, you will see the completion dialog.
Repeat the process to update the clone in future.
Step 3: Boot your Mac
Final step involves booting and tweaking of the newly prepared portable Mac. This will be done by plugging your clone to the Mac and by restating the device after selecting "Startup Disk" This will sum up the cloning of your Mac on USB hard drive.