Google Tablet Nexus 7 Unveiled with Micro USB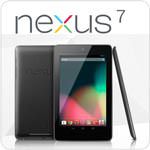 Now that Google's Nexus 7 has been unveiled, it is worth noting that, consistent with all the latest personal tech products, Micro USB (or Universal Serial Bus) is a significant feature. While predominantly used for charging, the fact that it is a quick and easy way to upload and download content makes this a serious advantage against the other big name in tablets – Apple's iPad.
Specs
The 7-inch slate is the first to ship with the Android 4.1 Jelly Bean OS and the completed Chrome for Android. It is also optimized for smaller tablet screens, magazines and movies. Built by ASUS, this new and significant tablet gives you a lot for the money, including a quad-core Tegra 3, 1.2-megapixel front camera, NFC and 1280 x 800, and IPS-based LCD.
Cost
The price? Only $199 for the 8GB model and $249 for a 16GB version. Also included is a $25 Google Play credit and bundled content. There's no SD card slot, however. It is now available for orders online or in Australia, Canada, the UK and the US, shipping in mid-July.
Features