The Difference Between AutoRun and AutoPlay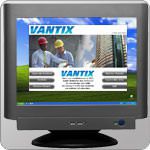 Whether you insert a USB flash drive into a USB port or a disc into your system's drive, what happens next is often misunderstood by users because of two seemingly interchangeable terms—AutoRun and AutoPlay.  But the truth is, these two technology features may start automatically but operate quite differently.  It's important to know how these work so you can better understand and troubleshoot your flash drive or disc to suit your application needs.  That's why we're here to explain the difference between USB AutoRun and AutoPlay.
AutoRun
AutoRun is an operating system technology that allows a program or multimedia (like video or music) to start immediately upon the insertion of the removable media.  AutoRun cannot be altered because it is built in to the custom USB drive or other media that you're using.
On a more technical level, AutoRun looks for the file extension, Autorun.inf in the root directory, which instructs the system how to read the files (in this case, automatically).  If the computer and operating system are compatible, a USB drive works with AutoRun because it is interpreted by the computer as a CD partition.
The USB flash drive appears as two drives on the computer—a CD partition and remaining USB usable area.  The CD partition also cannot be deleted or altered, it is read-only.  In the event that AutoRun doesn't start, double-clicking the CD icon under your My Computer settings should start the program.  However, the rest of the drive's remaining space is free for use like any flash drive with writing and deleting capabilities.
AutoPlay
AutoPlay gives a user startup choices for files.  It is used with removable media like USB flash drives or CDs and DVDs.  For example, AutoPlay will scan a custom flash drive for its contents to establish all of the different applications the files use to operate.
As a result, a dialog box will pop up immediately after the USB is inserted to reveal the appropriate file function options.  More specifically, the AutoPlay dialog box will give general options like "Open folder to view files", "use this drive for backup" as well as audio file choices like Windows Media Player.  The AutoPlay popup also provides a link to more options or the ability to select a default option for that USB flash drive.
Premium USB Auto Launch
At Premium USB, our custom data services can provide custom USB data options that allow every drive to start up the way you want it.  Our Auto Launch interactive USB menus allow targeted users to access your files through custom interactive PC menus with links to files and sites.  It's the easiest and most attention grabbing way to give your data the visibility and promotion it needs.
Thoughts, questions?  Comment below.  Also don't forget to get the latest news and tips via our Facebook and Twitter!