Custom Shape USB Flash Drive Inspiration Ideas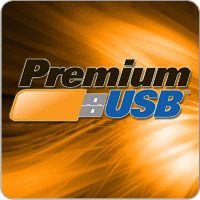 Creative inspiration for custom shape USB drives comes from all kinds of places for us—from customer ideas to everyday objects.  What's more is we love to keep up with the trends of our industry's own creativity, which is why we compiled a list of some of the most fun, unique custom shaped flash drives offered in the retail market.  Perhaps these little creations will spark a promotional USB idea that we can help bring to life for you.
Mimoco
Mimobots are almost as designer as custom shape flash drives will get.  Their boutique-chic USB offerings are cult-worthy and plentiful, yet they all share a common glossy bullet shape.  Mimoco's Mimobots focus on pop culture characters and icons, indie art and the company's own original characters.  Some of their personalized USB flash drives include Star Wars flash drives, Batman USB drives, Hello Kitty ones and more.
A-Data
Memory maker A-Data added popular NBA jerseys to its custom shaped USB drive roster.  Part jersey, part player, these unique USB drives showcase big names like Kobe Bryant, Dwayne Wade, LeBron James, Derrick Rose and more.  Sturdy rubber housing also makes them water and impact resistant.
ATP/Sesame Street
Technology is designed for all ages with today's devices and nowhere is this more evident than with ATP Electronics and its Sesame Street flash drives.  Each custom shaped USB is molded into one of the beloved show's puppet character like Elmo, Big Bird, Cookie Monster and more.  They're easy for kids to carry thanks to a built-in wrist strap.  More importantly, each customized drive is preloaded with a cartoon featuring the respective character.  It's a perfect example of staying true to a brand from the inside out while providing something practical to a user.
LaCie
LaCie is a company synonymous with bringing a touch of luxury to technology, especially with custom shaped USB flash drives.  The company enlists design help from brands and artists like Christofle and Constance Guisset.  The results are drives that look like silver pebbles, coins and keys.  LaCie even offers a unique USB known as the XtremKey, which resembles an asymmetrical cylinder with a metal casing meant to withstand the most extreme conditions.
Are you inspired?  How do you think custom shapes compare to standard promotional USB drives in terms of the success of a marketing campaign?  Let us know your thoughts and contact Premium USB to start designing your dream custom shaped flash drive.