Mac OS X Lion: Flash Drives to the Rescue Again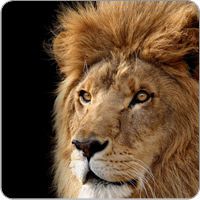 Three weeks ago, we told you about Apple's announcement to offer Mac OS X Lion 10.7 via USB flash drive for users who wanted to bypass the lengthy 4GB download version.  Now, customers can once again turn to the flash drive for their Lion needs.  Apple just released a recovery disk utility to restore your Mac's in case of an emergency.
According to Apple's support page on the topic, should your Recovery HD fail or a replaced hard drive not use OS X Lion, this USB application will reinstall the system, repair the disk as well as restore backup and browsing.
This Apple disk utility works by creating a partition on a USB flash drive that has at least 1GB of free space.  Once you download the Lion Recovery Disk Assistant, Apple takes you through the steps to create the flash drive partition.  From there, rebooting works by pressing down on the Option key while the flash drive is plugged in.  When the Startup Manager pops up, choose the Recovery HD.
Beware that if you do not create a partition, whatever flash drive you use will be formatted.  In its most basic terms, this means your drive's files will be erased.  Partitioned or not, as a precautionary measure, we recommend backing up any data you may currently have on the flash drive you will be using.
Your Lion Recovery USB drive will end up working one of two ways.  If your system came equipped with Lion, the recovery flash drive can only be used with that system.  However if you upgraded to Lion from Snow Leopard, you can use it with other systems updated from Snow Leopard.
Custom USB drives makes the perfect Lion recovery tool for two reasons.  First, if you have a newer Mac, a CD or DVD recovery disc isn't even an option to use due to a lack of optical drives in some models.  Second, you have the opposite end of the spectrum where an older, upgraded system that won't allow for the booting option from Apple's own servers.
While online recovery measures seem to align with Apple's desire for independence from certain storage mediums and interfaces, there's nothing like having a physical backup, such as the USB flash drive.  It gives you instant access at your fingertips to recover your system in scenarios where an Internet connection simply won't cut it.
Thoughts? Weigh in below and don't forget to "Like" us on Facebook or follow us on Twitter for your flash drive industry updates!