Remove or Add: Flash Drive Write Protection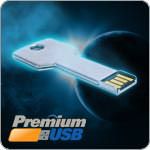 Flash drive write protection.  We've all heard of it, but what is it?  This function for your storage device blocks the ability to write data onto a USB drive.  As a result, it becomes a read-only device.  Flash drive write protection can be accomplished with a physical switch equipped on the body of the drive, built into the drive's utilities or downloaded through software.  While such a function may seem to contradict the nature and purpose of using a USB flash drive, write protection serves an important role in a variety of daily applications.
For corporate, government and other business administrations, write protected USB drives prevent sensitive data leaks because they do not allow the transfer of extraneous data to the drive that could compromise security.  For important work and personal data, write protection is a lifesaver in preventing deletion of or changes to your precious files (be it accidentally or intentionally).  What's more is that it also prevents viruses and other malware from being loaded to your drive.
As a whole, write protection of your USB flash drive is pretty polarizing—you'll likely find yourself desperate to remove it or add it.
Add or Remove Write Protection Physically
–    If your custom USB flash drive features a write protection switch (in the form of a tab on the body of the drive), you will have the easiest go in changing the status of your drive.
–    To do this, make sure your drive is safely ejected from your system's USB port.
–    The write-protect switch is likely located near the end with the metal USB connector.  Flip the switch in the opposite direction for the desired function.
–    Reinsert your flash drive into the port.
Remove Flash Drive Write Protection When There's No Physical Switch
–    One option is to copy all of your files to your desktop and reformat your flash drive, but depending on the file capacity you are copying, this could be a lengthy process.  Formatting will also delete the entire contents of your drive.
–    An alternative option is to access your system's registry.
–    Once you plug in your flash drive, hit the "Start" menu and select "Run" and type "regedit" for the Registry Editor.  Go to: HKEY_LOCAL_MACHINE\System\CurrentControlSet\Control\StorageDevicePolicies.  You'll have to click through a few levels of folders to get to "StorageDevicePolicies".  Next, right-click on "WriteProtect" and choose "Modify".  Type in 0 and press "Enter"  Now your drive will be set without write protection.
Do you find USB flash drives that are write protected a hassle or a help?  What method do you use to add or remove the function?  We want to hear from you!