A Look at Three Portable USB Browsers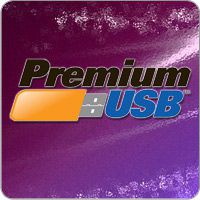 What makes portable flash drive browsers so special is that they allow you to go online without leaving a digital footprint, which is especially helpful on a public computer where you may need to do anything from research to banking.  It's as if you're able to take your entire computer (all of your settings, history and bookmarks) with you on one little custom USB drives.
Portable browsers also do not interfere with the browsers that are currently installed on the computer you are using.  Like the programs we're acquainted with for our personal computers and laptops, each portable app browser provides a unique interface and user experience. Mozilla Firefox flash drive portable app As the second most utilized browser that's only growing in popularity, Firefox has been adapted for full function on a USB drive.  Firefox Portable is nearly identical to its big brother browser.  There are automatic updates, incremental finding, tabbed searches, extensions and pop-up blocking. For those users who do a lot of browsing on the go, measures have been implemented to reduce the amount of writes the app uses, which therefore prolongs the life of your flash drive.  As is typical with Firefox, the portable interface is streamlined, simple and customizable.
Opera USB browser Opera is a web browser and Internet suite that is also featured in a portable version.  The on-the-go app uses very little drive space and is capable of blocking pop-ups, using browsing tabs, RSS, email and widgets.  Its Turbo feature can speed up browsing on slow connections.  It is compatible with all Windows systems. Be mindful that portable Opera will cache read and write files to the disk even when the value is set to 0.  If this app crashes, it may in fact leave data behind on the system you're using.
Portable Chrome USB app Portable Chrome is a flash drive version of Google's browser that boasts the same speed and ease of use.  It manages your downloads and uses extensions, synchronizes and employs a hidden browsing mode.  You can also access your favorite websites or most visited sites with just a click from your main page.  Passwords are never stored on the machine you use and are carried with you. Note that the flash drive Chrome does not allow certificates you install to be portable because it uses Windows for this capacity.  Dev and beta releases of Chrome are also available to flash drive users but keep in mind that they are more susceptible to crashes.
These USB browsers are just three from a diverse range available as freeware on the market today.  Camino, Safari and even Explorer make their own.  After all, the goal of a portable flash drive browser is to give you the same if not identical experience you enjoy with your home programs. Have you used a portable browser on your custom flash drives?  If so, which one?  What was your experience like?