Most Bizarre Novelty USB Flash Drives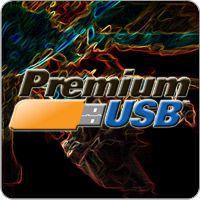 At Premium USB, we've pretty much seen it all when it comes to custom flash drives.  Whether we've designed it, searched online for inspiration or had it brought to our attention, there are very few novelty USB flash drives that will surprise us anymore.  Sushi flash drives?  Been there.  Cute stuffed animal USB drive with detachable head?  Done that.  After all, creativity is a huge part of what we do.  However, every once in awhile we come across USB creations that even throw us for a loop.  From the inventive to just plain bizarre, hope you enjoy!
Lighter USB Flash Drive
Combining one of man's first discoveries with modern innovation, this little gadget has an 8GB flash drive on one end and a working lighter on the other end.  A slider mechanism on the lighter's side edges the USB connector out of the casing.  Best of all, the lighter is refillable.
Ostrich Leather Claw USB Flash Drive and Ivory USB Drive
The artists of Art-Studio MJ have sculpted luxurious flash drives using unexpected materials.  The result—eerie yet eye-catching storage devices.  They use the soft glamour of gold and gems with edgy animal products like ostrich claws and ivory.  The flash drives come in a vast range of capacities, from 1GB to 1TB.  They also take advantage of the USB 3.0 interface.
USB Flash Drive Tie
For the ultimate geek or working man too busy to keep track of any more electronic devices, a tie flash drive merges fashion and function.  However, you'll have to resort to spot cleaning if you dribble your lunch down your tie.
Gummy Skull USB Drive
Leave it to neo-psychedelic rock group, The Flaming Lips to devise an original, crazy, head-scratching USB album.  Inside the center of a human-sized, edible gummy skull with a marijuana-flavored brain, is a USB flash drive featuring three songs.
Prosthetic Finger USB Flash Drive
Last, but certainly not least, is perhaps the most outlandish drive—something fit for The Six Million Dollar Man.  Jerry Jalava, a man who lost part of his finger in a motorcycle accident, replaced it with a removable prosthetic finger with a flash drive underneath its tip.  Wonder what he keeps on hand? (No pun intended!)  A Linux distribution.
What's the weirdest USB flash drive you've ever seen?  Share your story below!