USB Flash Drive Security: Hardware vs. Software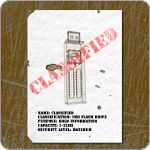 These days it's rare to have a piece of information or a memento that does not have a digital copy.  All of our pictures, music, movies, personal and work documents can fit on a few little USB flash drives.  While these invaluable digital storage tools are exceptional in convenience and accessibility, it's these same characteristics that make them extremely vulnerable to security threats that can put your identity and finances at risk.
Before you try to pitch your flash drives in fear, know that there are ways to safeguard your USB data and still operate your device with minimal to zero interruption.  However, everyone's security needs are unique.  There are different ways to protect the flash drives depending on your situation—as a corporate user's flash drive will demand different security specs compared to those of an average college student.  So, what kind of data protection suits you?
USB flash drive security software
–    Flash drive software encryption is installed to your device like your other daily applications, making download simple and user friendly.
–    USB software encryption generally uses a six to eight character password key.
–    You can control where and when the security is activated.
–    An additional advantage to software encryption for a flash drive is that it is more affordable.
–    However, a software encrypted flash drive can be hacked within a half hour because of password length, which is only helped by the fact that the password is stored in one of the flash drive's files.
–    A secure software USB drive is at the mercy of the operating system you use because it employs common memory.  A flaw in OS security translates to your flash drive.  Something as simple as a change in drivers from malicious code could eliminate the encryption capabilities.
–    It can be known to slow down your computer use and operate at the fraction of the speed of hardware encryption.
USB flash drive security hardware
–    USB flash drive hardware encryption is built into the device, which allows the encryption to operate on its own without using any memory from the operating system and no drivers are required.  By nature, this prevents brute force and cold boot attacks.
–    Complete access to the flash drive is blocked with hardware encryption, generally due to 256-bit AES security standards.  It uses passwords with longer character length and can lock down the drive or delete the data if too many failed password attempts occur.
–    Hardware encryption allows flash drives to operate quickly and efficiently because the encryption is controlled through the NAND flash chip as opposed to the computer, like with security software.
–    Hardware security will drive up the initial cost of a USB flash drive because you are paying for a more reliable, secure, high performance device.
Whichever method of flash drive data protection that you choose, there are a few additional factors to keep in mind.  Higher encryption levels mean that the device is harder to crack (128-bit, 256-bit).  Look for FIPS 140-2 Validated devices for your hardware security.  If you need to use the flash drive on multiple computers, make sure the hardware or software is compatible with these systems.
Check to see if the flash drive software or hardware can be managed off-site in case it's lost or stolen, so it can be disabled if needed.  Additionally, you'll want to see if the flash drive software or hardware can be supplemented with antivirus protection.
Which method do you prefer for your custom USB flash drive—hardware or software encryption?  Tell us about your user experience below.