Flash Drive Vs HDD: Questions Answered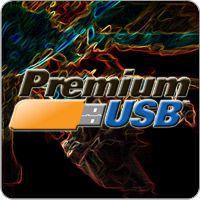 Flash drives versus external hard drives—their purpose is the same.  You need lots of space to store and keep track of documents, videos, pictures, music and more.  But what you'll get out of each storage medium makes all the difference.  This in turn can leave consumers with several questions as to what works best for them.  At Premium USB, we want to help you minimize the guesswork when deciding between USB flash drives and HDDs.
Ask yourself these storage questions before you buy:
Q:  How much storage do I need?
A:  Flash drives carry smaller capacities.  For the average consumer flash drives range from 512MB and top out around 64GB (although USB drives as large as 256GB are available on the market today).  External hard drives boast more storage space—anywhere between 160GB to a few terabytes.
Q:  What's my budget, how much do I want to pay per gig?
A:  Despite the fact that flash drives are getting cheaper by the day, the cost per gig of an external hard drive is still less expensive.  Currently, a 64GB flash drive will cost the same or sometimes more than an HDD with a few terabytes.  However, at the rate at which capacities of flash memory are increasing, USB drive just might catch up in both storage and price to their counterpart.
Q:  Will I be traveling frequently or primarily keeping my data in one place?
A:  The more you travel the more risks you take in terms of loss or damage.  Both storage options are portable.  Custom USB flash drives offer smaller, more lightweight function compared to most hard drives.  HDDs are still portable, yet they will be larger than your thumb drive.  You may also be burdened by the fact that you have to carry around more to operate it, such as USB cables, power adapters and consequently its own special case.  If you plan on staying in one place, hard drives are extremely effective for their capacities.
Flash drives, despite their small size, are extremely durable.  An external hard drive uses moving parts, meaning that just the right amount of impact or physical damage could ruin its delicate mechanics.  USB flash drives also offer instant plug and play capabilities.  There's no setup with extra cords and components like an external hard drive.
Q:  Am I looking for long term storage or a quick fix?
A:  USB flash drives are good for 10,000 to 100,000 writes, or up to ten years.  On the other hand, portable hard drives average approximately two to five years before you need to switch them out.
What other considerations do you weigh when purchasing a flash drive versus a hard drive for your storage needs?