Say "I Do" to Flash Drive Wedding Favors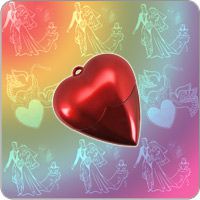 Forget the Jordan almonds, scented soaps, candles, coasters, bows and ribbons—there's a different kind of wedding favor with a digital twist that will please a diverse range of guests:  flash drive wedding favors.  Most guests would rather not carry a favor home unless it provides them some sort of instant use or long term value.  Since one wedding favor cannot satisfy an entire guest list of varied taste palettes and décor preferences, a wedding flash drive allows you to show a token of appreciation that can both serve as a memento as well as a storage tool for work and personal files.
Here are some tips on how you can make your wedding favor flash drive the best that it can be:
–    Pick a custom flash drive by color in order to match your favor to the overall theme of your reception or ceremony.
–    If you want your custom flash drive favor to evoke a timeless, yet modern feel, you can opt for a shiny or satin finished metal USB flash drive.  The metal creates a compatible surface for laser engraving which leaves a permanent etching into the body of the drive.  Create a monogram of your married initials or an engraved design or symbol that's integral to your ceremony.
–    USB preloading for flash drive wedding favors is another feature for guests to enjoy.  Couples can add a soundtrack of their special, significant songs as well as images of them with friends and family over the years.  (Guests especially love to spot themselves in pictures too, right?)  What's more is that you can leave a few extra gigs on the flash drive to enhance its versatility.
–    Most custom USB flash drives are equipped with a key loop so that you can add your own extra personal touch to it.  One option is to add a small, decorated thank you card.  You could also thread a flower or bow through the loop if you want to dress up the presentation of the favors on the reception tables.
Do you think flash drives as wedding favors are a good idea?  Have you used them or received one as a guest?  Talk to us below!