USB Flash Drive Price Trends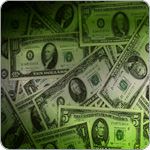 What a difference a few years can make!  The USB flash drive prices of today are hardly recognizable compared to those of yesterday—and that's a good thing.  Premium USB is ready to take you on a trip down memory lane (bad pun intended) to see how far we've come and where we're headed.
First however, we need to give you a little perspective on storage capacity.  Some of the first commercial flash drives were 128MB and 256MB.  Less than 100 photos can be stored on 128MB while 256MB gives you a little over 150 images or 50 songs.  Today's average 4GB retail flash drive on the other hand can hold 2 full length movies or more than 2 thousand photos.  A 16GB USB drive holds 5 times the movies of its 4 gig counterpart.   Alternately, it has the capability to store more than 300,000 documents.
Now we've come to prices.  In 2003, a standard 128MB flash drive cost $60 and a 256MB flash drive cost $100.  Skip ahead three years to late 2006 when a 4GB USB was priced at approximately $60.  In early 2007, the price of these drives dropped about $10.
More than a year later in late 2008, $60 could buy you a 16GB flash drive while $70 could even buy you 32GB.  At the start of 2009, a 16GB drive was priced around $25.  This past December, a 32GB USB flash drive was less than $40.  Today, a 16GB USB drive is approximately $20.  At Premium USB, a 4GB flash drive will cost only about $10.  Additionally, today's flash drives are not only more affordable, but they also boast more custom designs and more features like encryption or virus protection.
Flash drive prices are not immune to fluctuations, however.  There are annual events that occur affecting how much you pay for these storage devices.  Chinese companies supply many of the components for promotional USB drives.  As a result, when Chinese New Year comes along in February, production shuts down for 2 to 3 weeks, driving up demand and therefore prices.
These USB prices typically settle down between March and April and are at a low around June before holiday production ramps up at the tail end of the summer.  The start of the 4th quarter often reflects some of the lowest prices of the year.  Production obstacles including facility power outages or natural disasters can also create volatile spikes in prices.
However, as NAND flash technology continues to evolve and improve, the long term outlook is that USB drives will only continue to boast greater capacities and capabilities at more wallet-friendly prices.  Your 4 gig or 16 gig flash drive of tomorrow will continue to be less expensive than your 128MB drive from 8 years ago.
Do you remember how much you paid for your first USB flash drive?