Music USB Flash Drives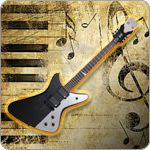 Have you ever been to a concert so amazing and jaw dropping that you wish you could relive the experience all over again? Well you soon might be able to! A recent trend in the music industry is to record artist's live concerts and sell the performance on a USB flash drive as fans walk out the door.
With one of these customized flash drives, fans are able to relive their favorite concert experiences as well as listen to that "real" concert sound. This practice has become increasingly popular over the last few years and even large names like Willey Nelson have sold USBs at his concerts.
But what is truly fascinating about USB flash drives is that musicians are finding new and revolutionary ways of keeping in contact with their fans. The band Killola, for example, has taken the USB flash drive idea to a whole new level. Killola sells a custom USB flash drive "Dog Tag" for $40 and this drive is no ordinary flash drive. Included in the price of this drive are 3 albums, one of which has yet to hit the market, as well as connect to the internet when plugged into a computer to access special content that only an owner of the flash drive can view.
This unique use of a flash drive is allowing the band to keep in touch with their fans in several powerful ways. First, the flash drive is the only way to view specific band content; which keeps the fan involved with their music. Second the flash drive downloads news updates, promotions, as well as other new material automatically. This keeps the fan informed as to what's going on with the band as well as informs them when the next time they can watch the band play. Lastly and most importantly for, this unique flash drive gives Killola the opportunity to stream a live concert over the internet right to the user's PC.
Only fans with the flash drive will be able to view the concert, but for 3 albums one of which isn't even released yet, up to date promotions and band news, and the opportunity to stream live band concerts for only $40, seems like an excellent deal.
It truly is amazing how companies, musicians, and USB enthusiasts are constantly coming up with new ideas and new uses for a USB flash drive. If you have any unique uses for your flash drive or know of anyone who does, share your story below.